OUR COVID19 PROTOCOLS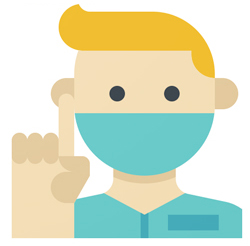 1. We have installed hand sanitizing dispensers throughout our entire property, including the ticket office, queuing area & the boat.
2. We have put social distancing marks on the floor of our ticket office/gift shop
3. As of April 2022, mask wearing is no longer requred. The wearing of masks is at your option.

4. We have installed plexiglass barriers in both our ticket office/gift shop and snack bar on the boat.

5. Our mates will be constantly cleaning and disinfecting the boat before, during and after each trip with a disinfectant called Fullsan.

We believe we are well prepared for our season and are confident that all our passengers will feel safe when whale watching with us this summer and fall!